Fertilize the sugar snap peas (Garden sugar snap peas) – Growing sugar snap pea plants
Growing sugar snap peas in soil cultivation. This time, we will attend to snap pea care. We're adding fertilizer to the snap peas to replenish nutrients.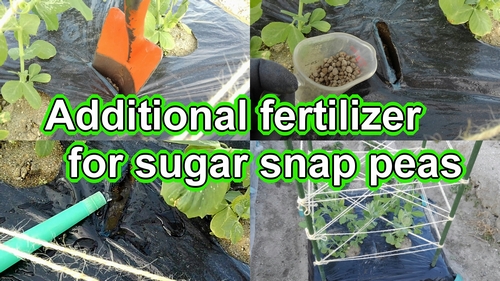 After about 2 weeks since installing stakes for snap peas and taking winter precautions, although snap pea growth is slow during winter, they still need fertilizer, so we'll apply additional fertilizer.
During the severe cold, it takes about a month for fertilizer to take effect on sugar snap peas, so it's advisable to fertilize early. If you fertilize in the harsh cold of January, the fertilizer will show its effect when snap peas start growing in spring.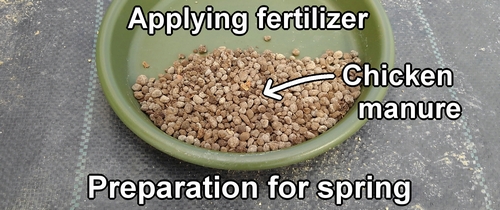 For fertilizing sugar snap peas, place chicken manure between the plants in 4 locations. To make fertilization easier, make cuts in the mulch.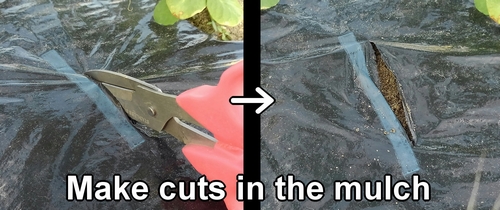 The amount of fertilizer is 10cc (1/3oz) of chicken manure per spot. Insert the trowel about 10cm (3.9 inches) into the cut and place chicken manure in the widened gap.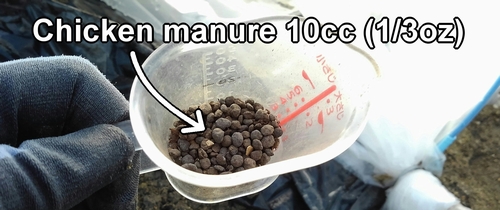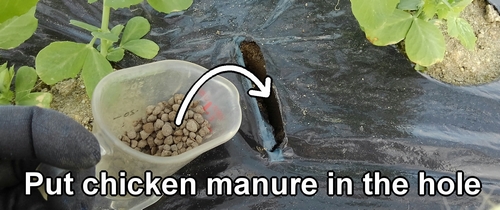 After additional-fertilizing, water the chicken manure and cover it with soil. With this, the additional-fertilizing work for sugar snap peas is completed.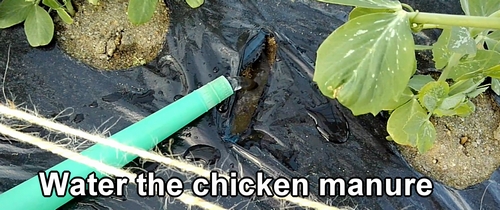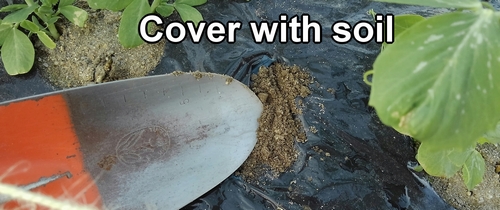 Following is the video for how-to. English subtitles are available.
---