Strawberry plant care(Keeping strawberries off the ground with non-woven fabric)
Growing strawberry plants in rental patch. For ground-grown strawberries, we will start performing tasks with the upcoming harvest season in mind. In this article, we will explain the slug control measures and how to create strawberry mats. By laying strawberry mats, you can prevent the fruits from getting dirty with soil. (For field grown strawberries, this is a measure to prevent the soil from sticking and causing damage to the fruits.)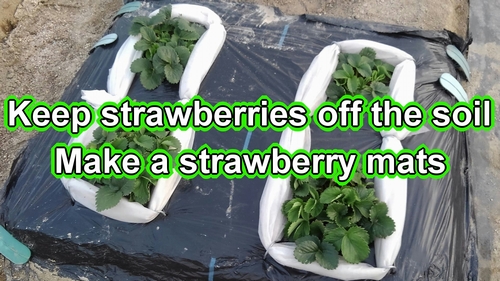 Slug prevention for strawberries (Keep slugs away from strawberries)
Slug control for field grown strawberry plants is simple. Just sprinkle coffee grounds around the base of the strawberry plants. Slugs dislike caffeine, so if you sprinkle a suitable amount of coffee grounds around the base of the strawberry plants, it can serve as a slug repellent.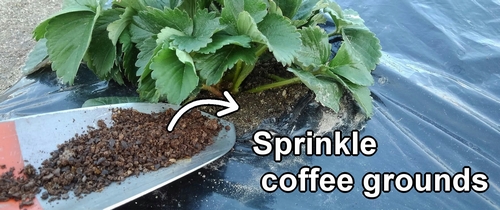 Make a strawberry mats (Soil stain prevention for field grown strawberries)
For outdoor-grown strawberries, as the soil can adhere and cause damage, we use non-woven fabric to provide protection. By using non-woven fabric, we can further reduce the risk of strawberries getting dirty even though we already use mulch to cover them. (In home gardening, it is common to use non-woven fabric, which is easily available, for strawberry cultivation, but sometimes "straw mulch" is also used.)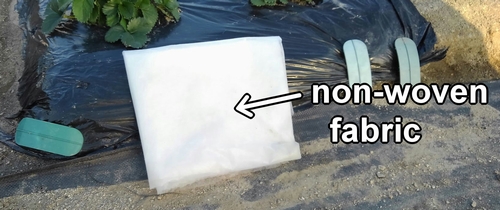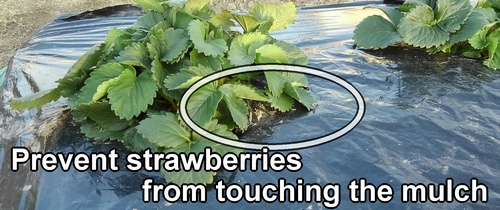 To make a strawberry mat, first roll up the non-woven fabric into a rod shape. Then, surround the base of the strawberry plants. Use U-shaped garden pins for fixing.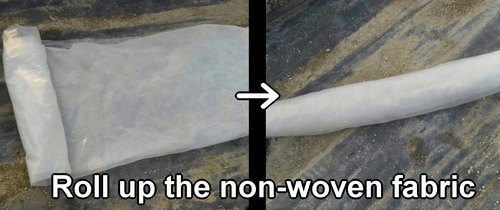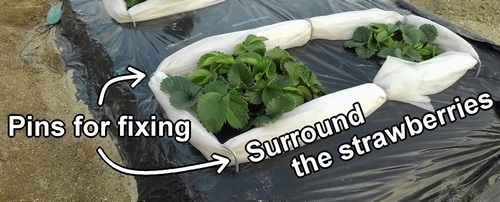 With this, the slug control and soil protection measures for strawberries are complete. The non-woven fabric used to protect strawberries not only prevents the fruits from getting dirty but also serves as pest control. (Using non-woven fabric to encircle strawberries prevents insects.) In addition, non-woven fabric also provides insulation effect.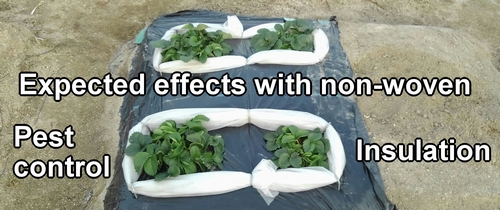 Following is the video for how-to. English subtitles are available.
---