Growing strawberry plants:Keep crow away from your strawberries (Protect strawberry plants)
Growing strawberries in the ground. Last time, we pollinated the blooming strawberries (Japanese Houkou-wase strawberry). Approximately 15 days have passed since then. The pollinated strawberries have grown bigger, so I will take measures to protect strawberries from crows.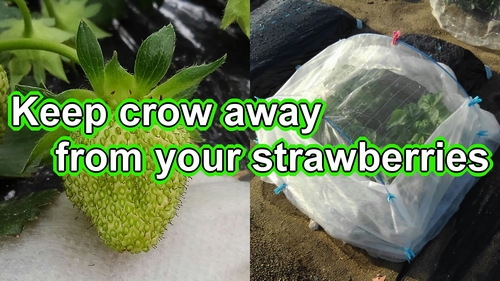 As strawberries ripen and turn red, crows quickly come around. So, I will set up crow deterrents beforehand.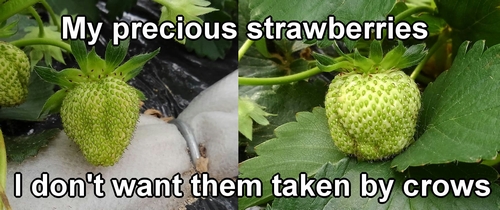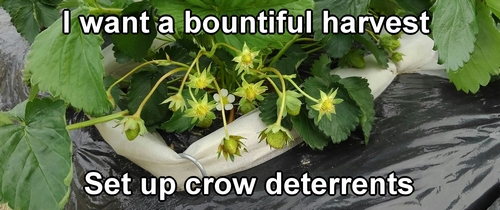 Crows are great at getting to your delicious fruit the day before you plan to harvest.
Protecting strawberries from crows (Keeping Japanese Houkou-wase strawberries away from crows)
For crow deterrent on strawberries, use flexible garden poles and insect netting. Create a tunnel using flexible poles and cover it with insect netting.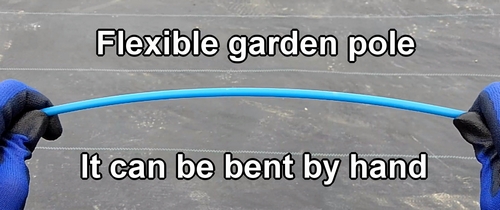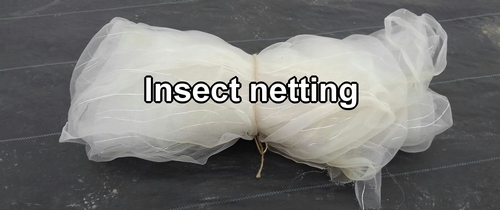 2 poles are placed in the strawberry bed, and the insect netting is placed over them.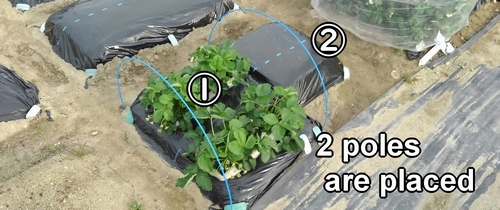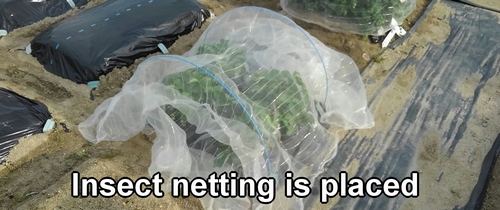 The edge of the insect netting is tied with knot, and U-shaped garden pin is hooked onto this knot. The garden pin is then inserted into the ground to secure it. Please be careful not to insert the pin directly into the insect netting as it may cause holes.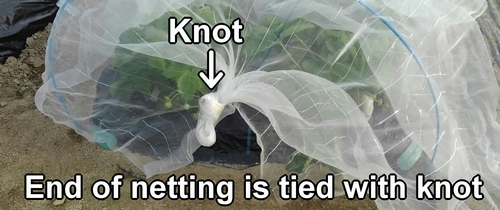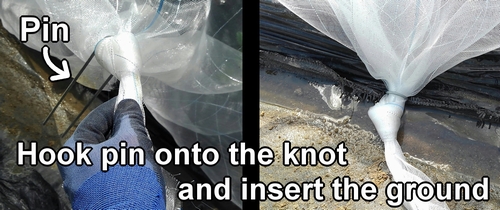 The other end of the insect netting are tied with 2 knots, and pins are hooked onto those knots. The pins are then inserted into the ground to secure them.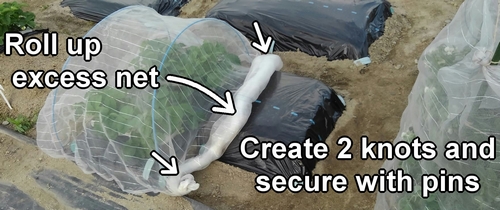 The insect netting on the side of the flexible poles is secured with a garden clips. The garden clips are fitted onto the flexible poles, sandwiching the insect netting in between. The garden clip is used with the projection part facing downwards. (Embed the projection part slightly into the ground.)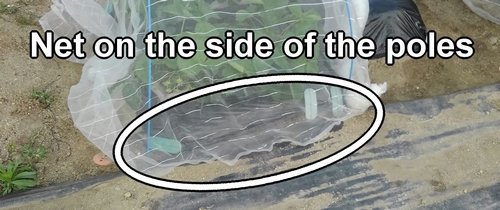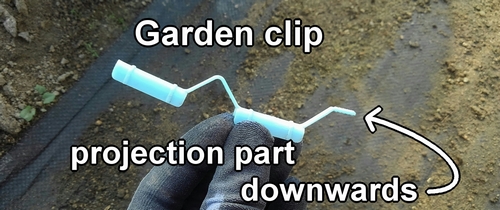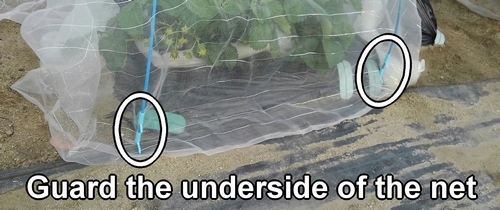 Tie and gather any excess of the insect netting.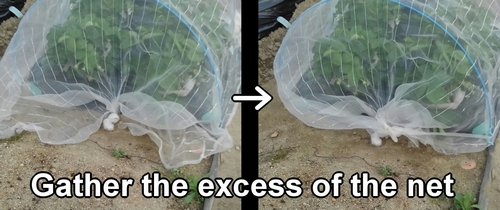 Secure the insect netting with clothespins.
The crow deterrent for strawberries is almost complete, but I'm worried that the strawberries near the net might still be targeted.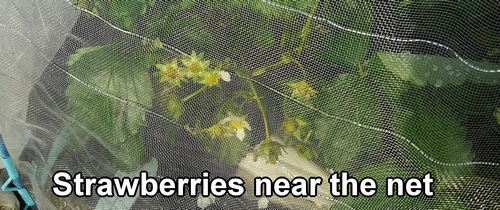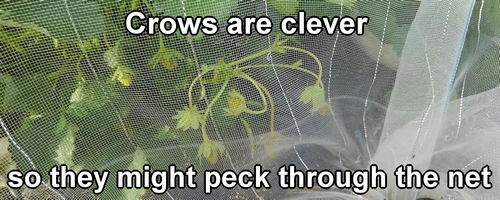 So, As a double measure, I covered the underside of the net with non-woven fabric. If I hide the strawberries from the outside view, the crows should give up… I hope. If this doesn't work, I'll come up with another plan.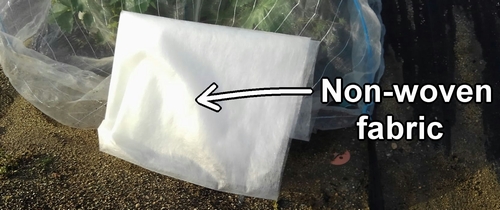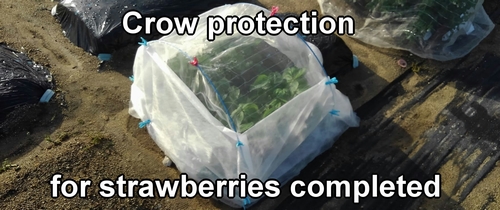 Following is the video for how-to. English subtitles are available.
---